A future of unexplored potential awaits artists who are ready to take God at His Word!
In a world of uncertainty, the Bible remains a timeless resource for a productive life of eternal significance.
I searched for years to better understand God's will for my love of art. However, practical or relevant information was scarce. I longed for answers to questions like these:
How do I serve Jesus Christ and thrive as an artist?
How do I fulfill His call on my life with excellence?
I discovered that the Bible has answers for these, and other questions, which are unique to artists. Validating lessons I learned by putting them to the test has been so satisfying!
God is faithful to His word. He can make your journey as an artist exciting and fruitful!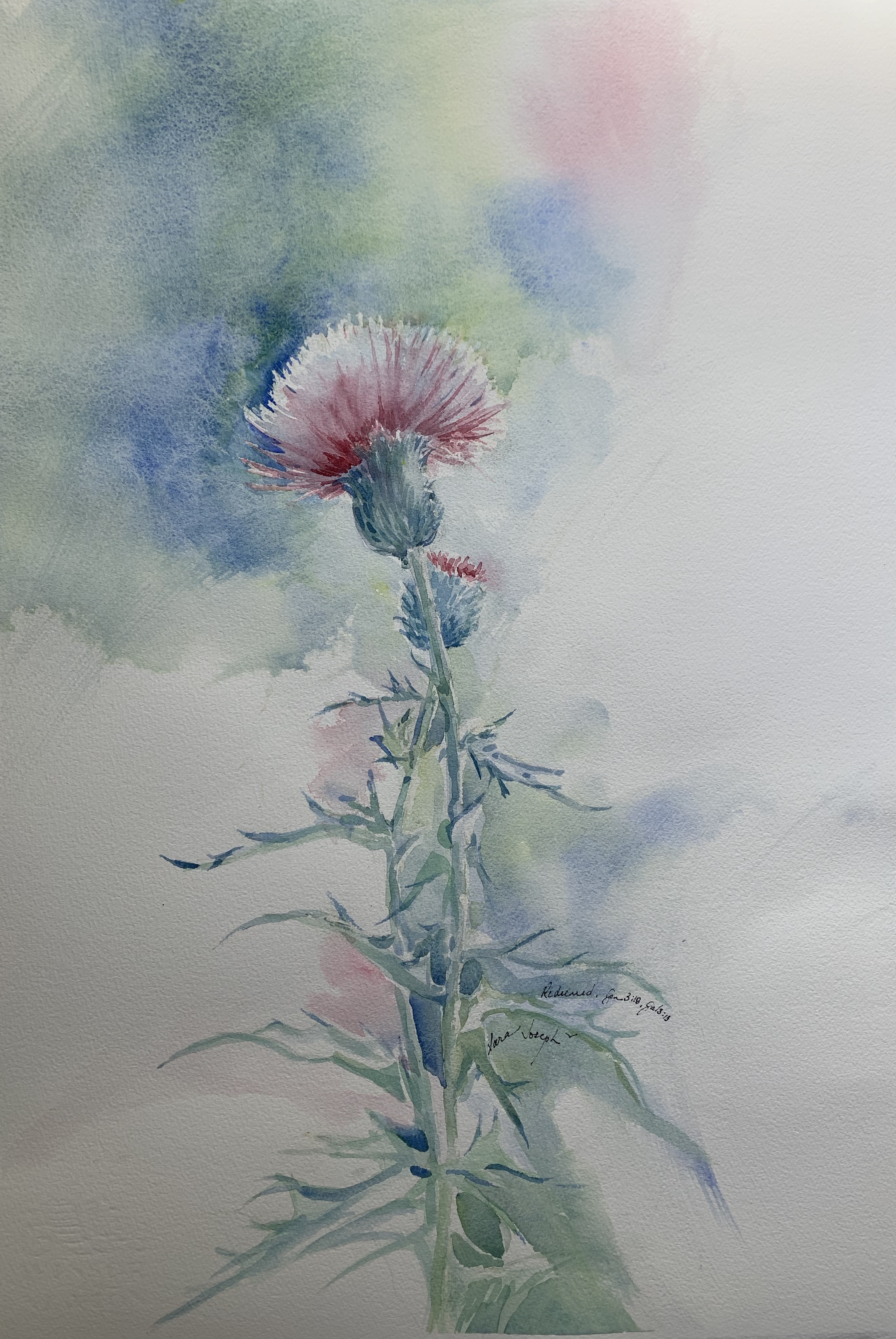 I began my journey three decades ago as an artist partnering with Jesus—creating, exhibiting and selling art. In those precious years I learned some exciting truths from the Bible. I discovered that my service as an artist, despite how insignificant it seemed to me, played an integral role in the Kingdom of God.
May you also make this same discovery for you were created for such a time as this!
The Bible has time-tested truths that will impart confidence to your art and creativity. Your life as an artist in the Lord's service can be a joyful adventure, as mine is!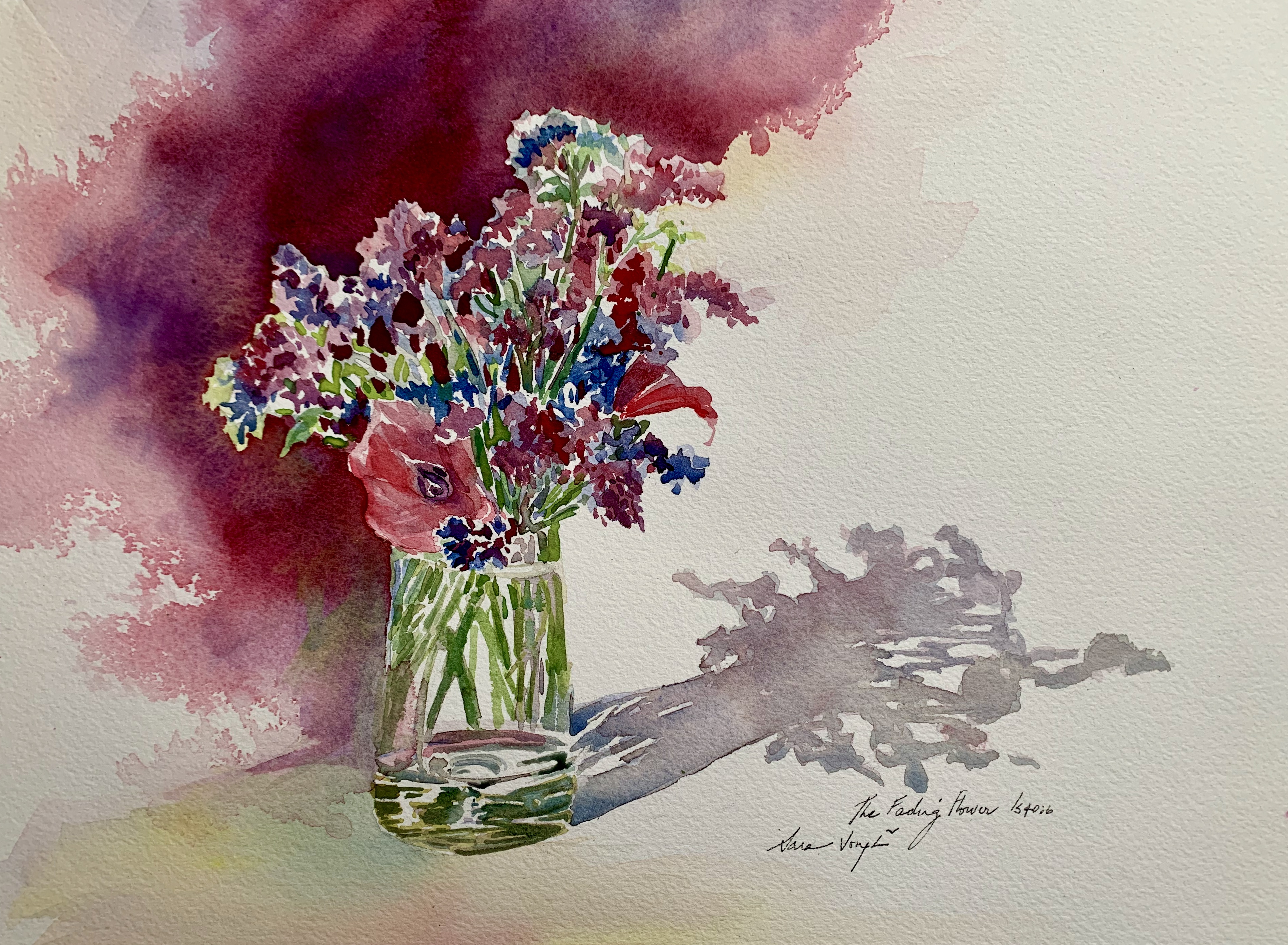 "Thank you so much for listening and hearing our plea for a Bible study to help us Christian Artists. I want so much to serve in this area within my church, but was not sure how to go about it.
The Lord has answered my prayer through you in taking the time to write this study for all of us.
- Susan P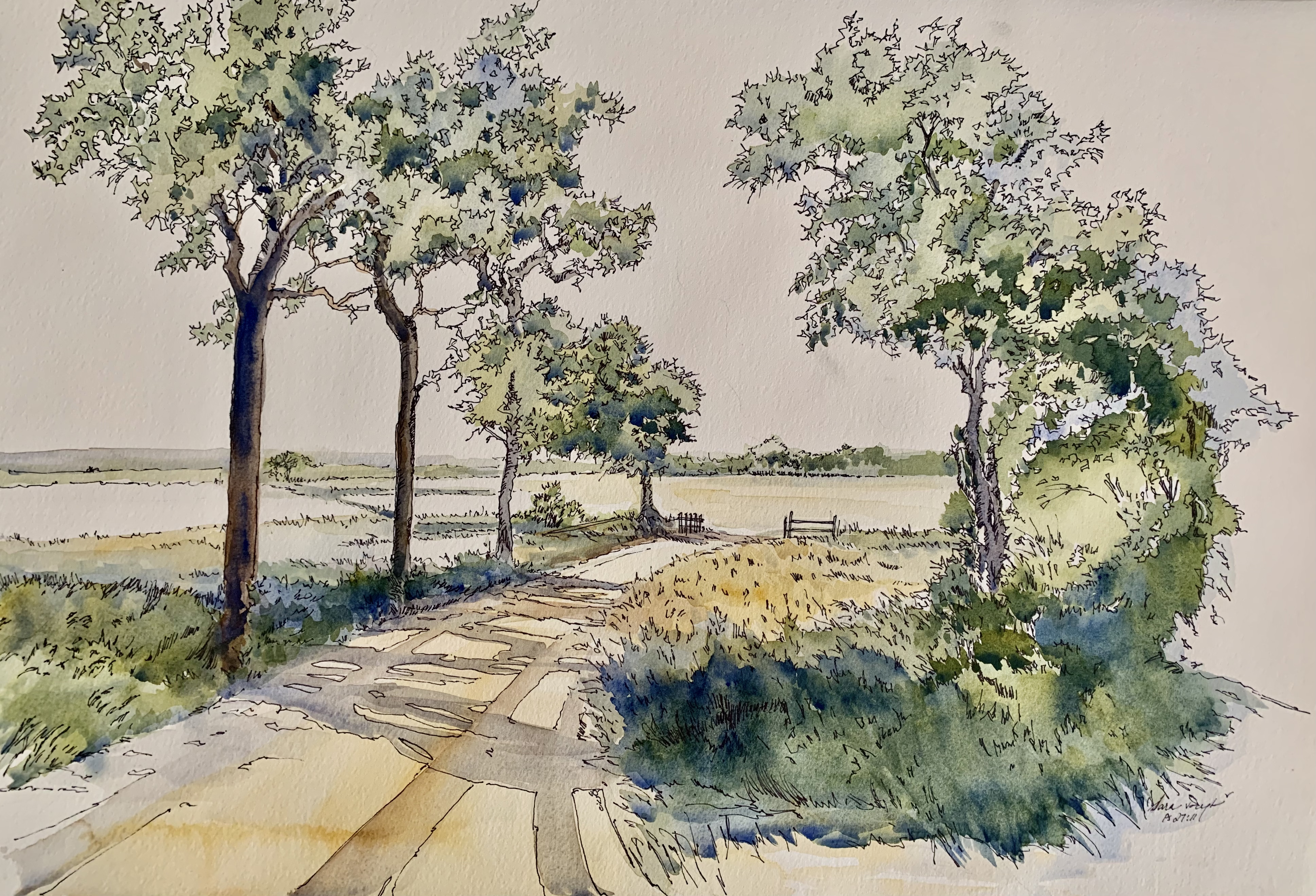 "I have found the courses I've taken from you to be very edifying and inspirational. Your content is always spot on, and obviously inspired. And even your lovely, soothing voice is a balm to the spirit.
You are a cool glass of water in a parched and thirsty world!"
- Lynda F
Featured Courses
These courses offer a range of learning topics of interest to artists of all levels. Explore each topic by reading their Content Pages.
Before you jump in!
Your success will depend on the following assumptions I'm making about you:
You agree that the Bible is the inerrant Word of God.
You understand that no promise in the Bible will come to pass without faith and obedience.
You possess a desire to grow as an artist in skills, faith and obedience.
If we are in agreement, the Palm & Pen School can help build faith for your journey in art, making it an exciting adventure!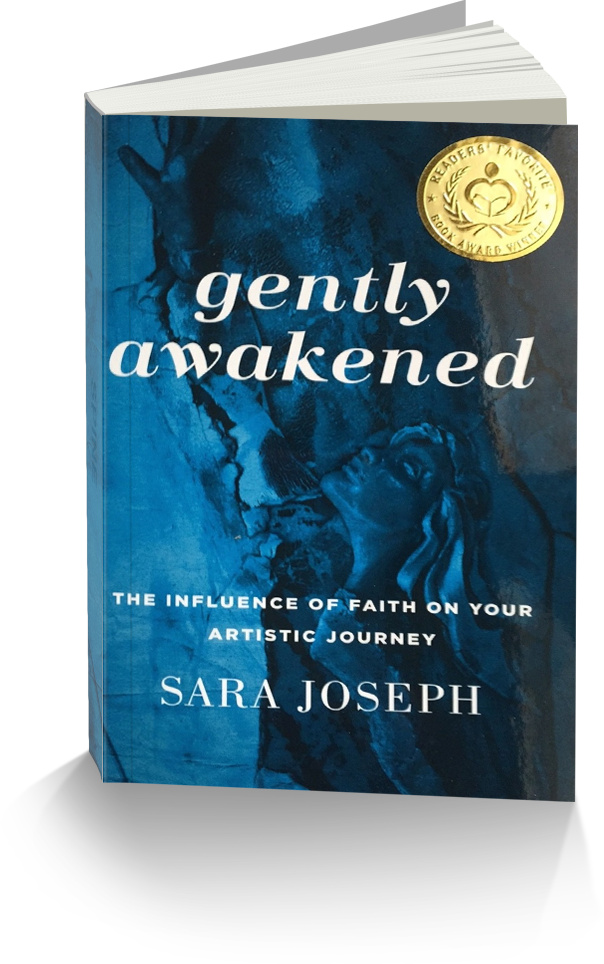 Review on Amazon:
"Gently Awakened converts the hearts of readers as it covers deep terrain of faith, theology, salvation, beauty, and creativity in an engaging and personal manner. This is a book that needed to be written and should be widely read."

Get an autographed print copy!

Or purchase the Ebook for $15 by clicking the button below.




I am a Christian artist, who paints in watercolors, acrylics, oils, inks and mixed media. The Lord blessed the artwork of my hands to be in numerous private and corporate collections around the world.
As a sculptor, I've spent years studying figurative sculpture with live models, working in stoneware and terracotta. I now prefer to sculpt in polymer clays.
Together with other artists, I co-owned a gallery in Dallas for about a decade.
I'm also an author, writer, and creator of hand-drawn devotional coloring books.
Teaching Bible classes in my home church is another blessing that I enjoy.
All the good in my life is because of Jesus. I'm more passionate about Him than writing, art, design or creativity. I enjoy expressing visual praise to God for a redeemed, beautiful life. I'd love to teach you to enjoy the same!
Visit me at Christian Artist Resource or Instagram or Pinterest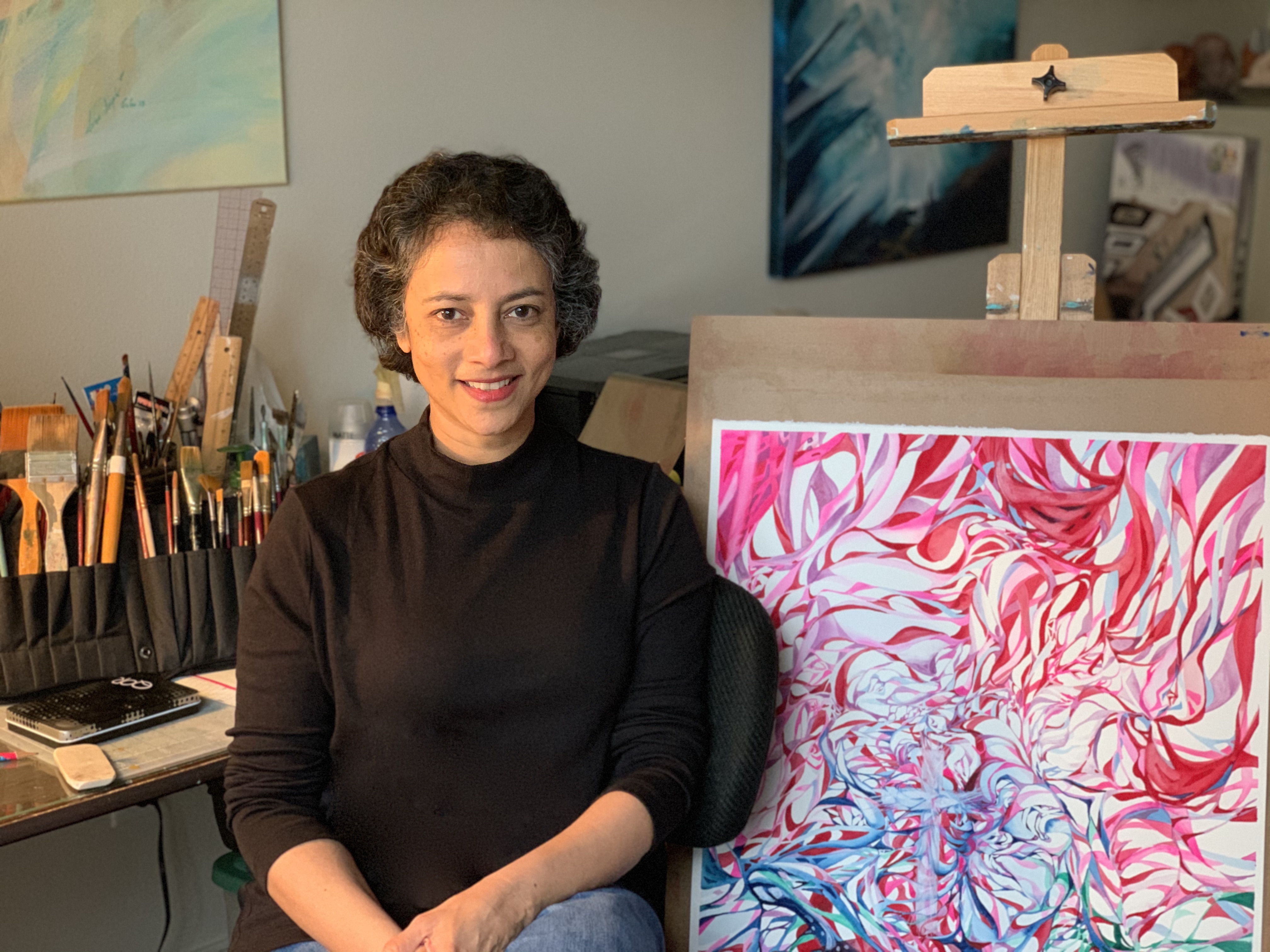 Affiliate Disclosure
Amazon: As an Amazon Affiliate, I earn from qualifying purchases at no cost to you.
Dick Blick Art Supplies: I earn a small commission on qualifying purchases at no cost to you.
Frequently Asked Questions


When do the courses in the School start and finish?
The courses start now and never end! They are completely self-paced online courses - you decide when you start and when you finish.
How long do I have access to the courses?
How does lifetime access sound? After enrolling, you have unlimited access to the courses for as long as you like - across any and all devices you own. Of course, like all things on the internet, lifetime access is for as long as I have access to all resources necessary for this platform. If that access should become unavailable, I will make every effort for you to download your purchased content.
What if the course is not what I expected?
Free courses offered in the School are to familiarize you with my style of teaching. They are an opportunity to get to know me better before taking the plunge and purchasing the paid courses.
I would never want you to be unhappy. If you are dissatisfied with your purchase, contact me within 24 hours and I will give you a full refund.